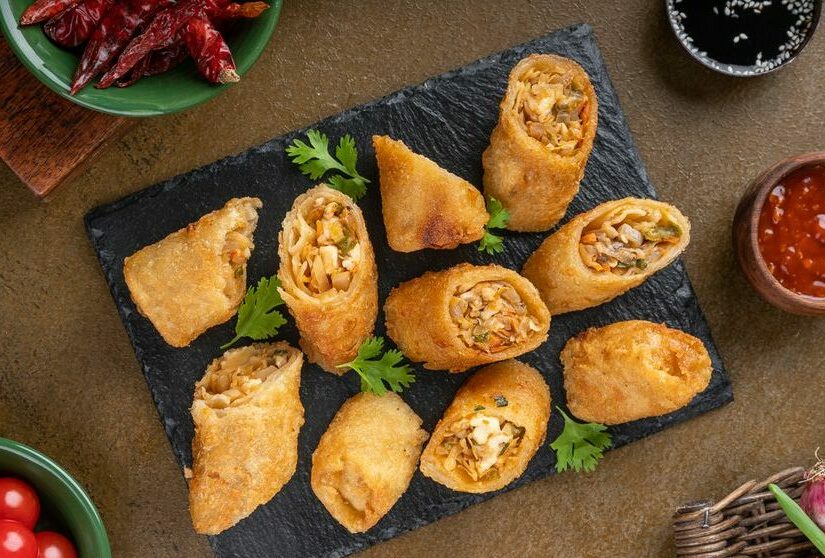 If you are a wanderer with an unabashed desire to travel the world and taste every goodness it has to offer but your budget holds you back, then don't you worry, The Tummy Section has got your back!
Our worldly menu is designed to satisfy your food addiction, hunger pangs and taste buds with flavours inspired from different parts of the world. Our food items draw inspiration from the Middle East, Malaysia, China and America. To appease your desi soul, our hand-picked menu is a fusion of western and eastern flavours that are everything you need in your life.
So, strap on your seatbelt because we are going on a food journey with The Tummy Section menu!
Malaysian Magic
This beautiful country is not only known for its rainforests and beaches, it is also known for its incredible street food! One of the gems found in its street food adventures is the Ramly Range. Ramly burgers and sandwiches are a staple in Malaysian street food. They add a twang of uneggspected surprise to the dish. Drawing inspiration from this innovation, TTS has created its own Ramly Cheeky Buns and Ramly Crunchwiches that are oh-so-delectable. Before you buy yourself a plane ticket to Malaysia, you should get yourself to The Tummy Section and try this divine fusion.
Middle East Muse
The Middle East is a hub of culture, opulence and Sheikh's with tigers for pets. But one thing that's more famous than the sand dunes of Abu Dhabi or the Burj Khalifa is its world famous Shawarma. Nothing can beat the slow cooked, tender meat roasted and minced with spices, wrapped in the goodness of soft pita. We are the OG pioneers of Shawario who brought the Middle East flavours of shawarma to Dilli with a twist of authentic Indian flavours. Our delectable Shawarios are an ode to the Middle East. It is the heart and soul of The Tummy Section!
American Dream
This country is not just the land of the free and the home of the brave, it is also the birthplace of big juicy burgers and fast food which aims to impress. True to this spirit, the Cheeky Buns of TTS are juicy, tender and delicious. They intend to satisfy with innovation and flavors that are not akin to fast food chains. The Tummy Section has also designed various Crunchwiches which will blow your mind away! The dream of America might seem miles away but your order of a Cheeky Bun is just a phone call away. Place your order to get mini American zest delivered at your doorstep.
Hindi – Cheeni Bhai Bhai
The notorious taste of China packed with desi flavours has been a staple in the Indian Street Food history. Dilliwale loves momos more than anything in this whole wide world. Bringing to you the beloved chinese food in the most desi form, all hail The Tummy Section special Chinese-Flix. It is spicy, tangy and everything you desire your comfort food to taste like.
Travelers like to collect stamps on their Visa but true foodies like to collect the reward of Tummy Points. Embark on a culinary delight with The Tummy Section and take your palate on a joy ride!