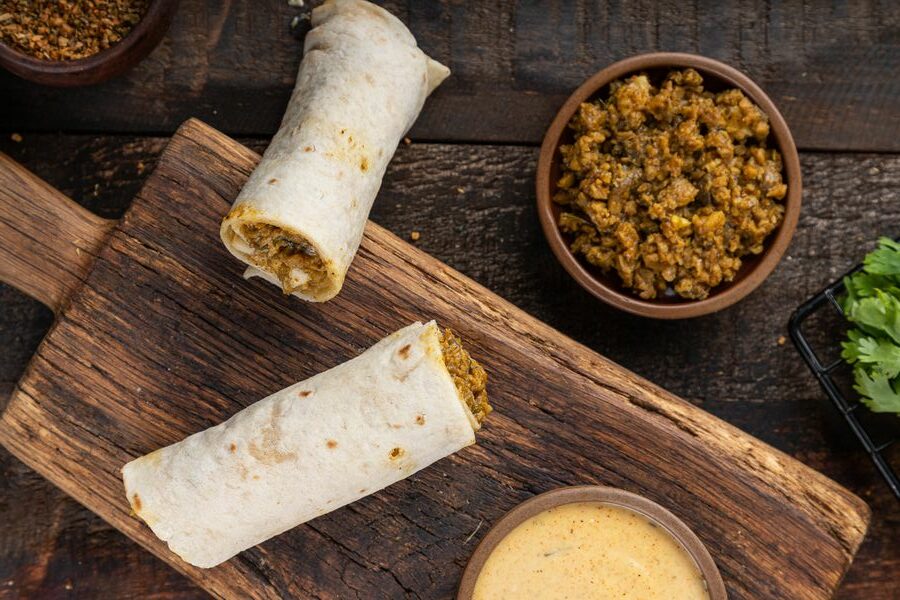 Once upon a time in a land far away, amidst the lap of sand dunes, majestic camels and opulent Arabs, Shawarma was born in the delicious belly of the Middle East.
Slow cooked, succulent meat, braised with flames of flavour on a vertical rotisserie, served along with traditional flatbread sums up the exquisitely simple and yet so fulfilling Arabic delight that the world calls Shawarma. It is not just one of the most popular street foods, it is a culinary experience that engages all your senses with enchanting flavours.
Amalgamating flavours from the Middle East to the Indian subcontinent's desired spices, The Tummy Section introduced Shawario to Delhi in 2009. What started out as a small venture with three friends and an incredible sense of food, transformed into a passion project that endeavours to create new avenues for foodies.
Introducing Shawario to the adventurous foodies of Delhi was an incredible experience. It marked The Tummy Section as the modern Columbus who founded and became the OG pioneers of Shawario for the city.
TTS is proudly defined by its ground breaking Shawario and we'll tell you why it is everything that you need in your life!
It knows when you are hangry
You know the moment when nothing makes sense and you just want to bite the head off of everyone who comes your way, that's what you called the hangry moment. Shawario is a perfect companion to take you away from the edge of hangry bouts when hunger and anger blurs your vision. Shawario doesn't judge you, it understands. It satiates the pangs of hunger and makes every problem solvable again.
Easy on the palate and the pocket!
Everyday is not the same and Shawario knows that. It is there when you just receive your first pay cheque to the miserly end of the month days. No matter what the story of your wallet is, you can always get yourself a Shawario. It makes for a perfect snack when you get back home from the coaching classes, or work or a terrible dinner party. Shawario is good for the tummy and oh-so-good for the money!
Perfect icebreaker
Strengthen your bond of friendship with shawario! Tummy is a sure set way to win any heart, so why not include The Tummy Section in this new story of your life. Shawario is a perfect accompaniment when you hang out with friends or you take your special someone out for a date. Bond over joy, love and the ultimate shared passion for good food with this mouth-watering delight!
Shawario makes everything better
When you are angry at the world and nothing makes sense, that's when you need a Shawario the most. Hand tossed, soft flatbread, encasing tender chicken mince, topped with zing and packed with flavours that fulfill, that's what we call a eureka moment! Add the magic of Shawario to your important moments to make them perfect.
The saga of Shawario began with The Tummy Section, but it would be incomplete without you. You are an imperative part to the tale of Shawario because every tummy has a story, we have shared ours and now it is time for you to share yours with a Shawario.